BK Precision Announce Battery Test Software Updates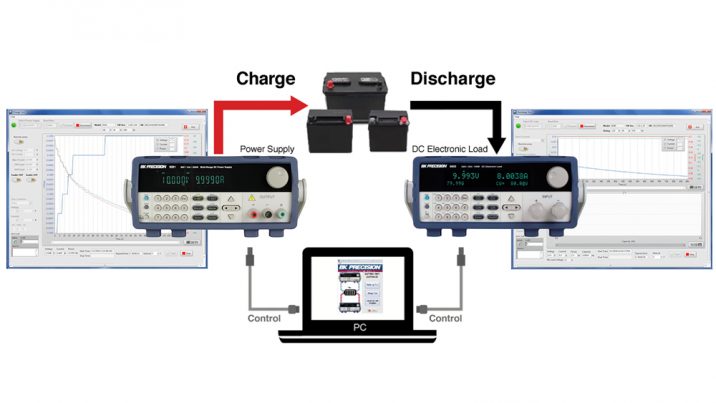 Jul
07
As official UK partner of B&K Precision for over 15 years, Metrix Electronics Ltd is delighted to offer our psu and load customers a helping hand with their battery test work.
The BK Precision Battery Test software, which supports BK9200 and BK9115 Series DC power supplies as well as the BK8600 Series DC Electronic loads, provides a computer-controlled charging and discharging system for a wide range of commonly used batteries. Additionally, the software offers sequencing of charge and discharge cycles, graphing, and data logging functionality.
This free software is very popular with customers and today we are pleased to announce this new release version 1.1.2 includes three new user requested features.
File Append Option
Adds new test data to the end of the last file without overwriting the previous data.
Watts
Calculates and displays the wattage realtime. Watts data can also be used for stop conditions.
Pulse Mode 
This is an experimental mode that makes it easy to set transitions in the electronic load. One application is evaluation of small battery packs used in portable devices. The software helps to simulate sleeping and wake states for battery life studies.