Case Study – Data logging generates efficiencies
The CMC99 multifunction indicator/controller/logger from Metrix Electronics' Simex Multicon range is providing logging of power station gas emissions. The multi-input CMC99 with integrated data logging is improving the monitoring of critical pollutant levels and process performance to improve maintenance efficiency.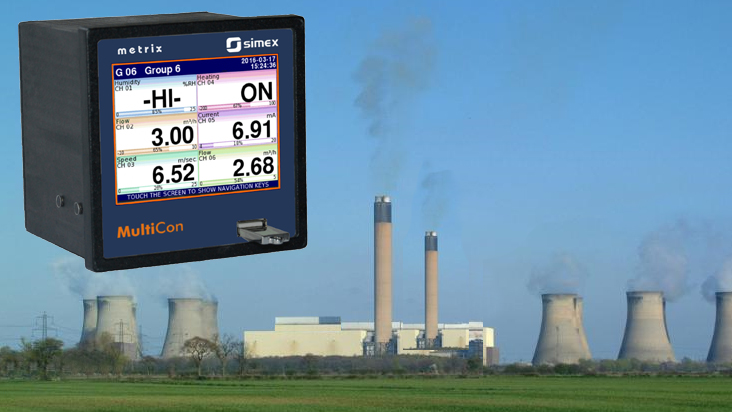 The customer required a compact data logger with clear, intuitive display to give its client's power station maintenance team appropriate data to warn of process drift – so the Metrix technical team recommended the CMC99 with logging enabled.
The CMC99's fast 10Hz per channel logging across 6 channels was key to providing sufficient data for analysis. Its low voltage power supply was important to meet safety conditions and the CMC99's 24VDC output to drive flow rate, temperature and other sensors helped reduce system complexity and overall cost. Easy access to download data was required and a standard USB drive connects via the front USB port on the CMC99 to facilitate this.