Latest TV Meter Offering from Metrix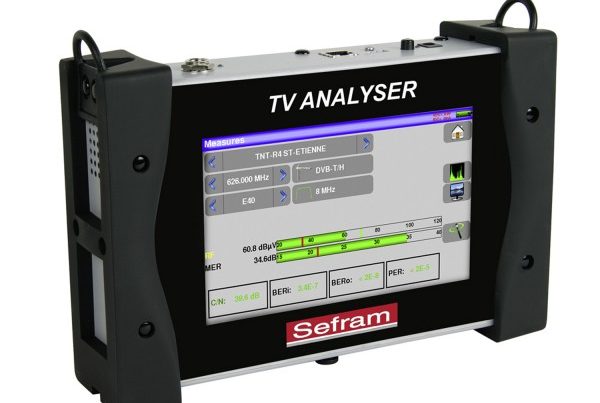 Nov
25
Posted on 25 November 2019
I am pleased to inform you that Metrix Electronics is able to offer you the latest from the Sefram TV Meters range.
Setting the highest standards in accuracy and performance, SEFRAM is recognized as a leader in TV meters. For all your digital television applications (DVB-T, DVB-T2, DVB-S, DVB-S2, DVB-C), supplied by Metrix Electronics, SEFRAM products offer you a complete and unique range of test instruments and accessories.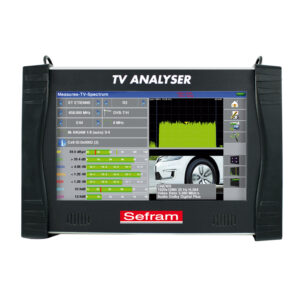 Firstly the Sefram 788x Series is a TV meter family ideal to meet the requirements of the 21st Century. With a 10″ panoramic touch screen and weighing less than 3kg this series can offer the user the latest to monitor TV signals. Any member of the 7880 series will satisfy a users requirements.
Sefram 7880: TV Meter Terrestrial (DVB-T, DVB-T2), cable (DVB-C) and satellite (DVB-S, DVB-S2), MPEG4 (H264) and HEVC (H265) decoding
Sefram 7881: TV Meter for terrestrial (DVB-T, DVB-T2), cable (DVB-C) and satellite (DVB-S, DVB-S2), MPEG4 (H264) and HEVC (H265) decoding, CAM DVB-CI
Sefram 7882: TV Meter for Terrestrial, cable and satellite, MPEG4 and HEVC decoding, WiFi, TS-ASI, IPTV, CAM DVB-CI
Sefram 7885: TV Meter for Terrestrial, cable and satellite, MPEG4 and HEVC decoding, WiFi, GPS, TS-ASI, IPTV, CAM DVB-CI, optical input
In addition to the Sefram 7880 series, Sefram continue to offer their best selling TV meters covering a range of standards as follows,