Documentation and Downloads
Overview
The PM30 series from RGB, Poland, is a tough, outdoor, LED matrix display which is ideal where a simple display of 3 or 4 digits is required.
These robust, outdoor LED Matrix Displays are ideal for displaying price, however, the sky is the limit for the possibilities for this flexible display option.
The reliable LED matrix technology allows the user to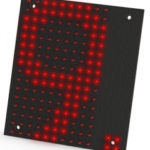 choose from a selection of fonts and colours.
These LED matrix displays come with the reliable RGB Hermetic casing which offer a high degree of protection against external factors – IP67.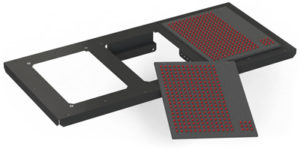 Available in 3 or 4 digit and mounted in an aluminium frame in which the digit modules, power supply and connection box are properly secured, thereby forming a set ready for quick and easy installation.
This high quality LED Matrix Display is set via the remote control device which is included as standard.
Features of the PM30 Series, LED Matrix Display
super bright wide-angle selected LEDs
UV resistant LEDs
hermetic technology (IP 67)
easy installation and maintenance
automatic brightness sensor
user-selectable comma/dot position
modular construction
easy to clean (with pressure washers)
available in red, yellow, amber, blue, green or white
remote control