The Simex Multicon CMC-99 and CMC-141 for affordable distributed plant control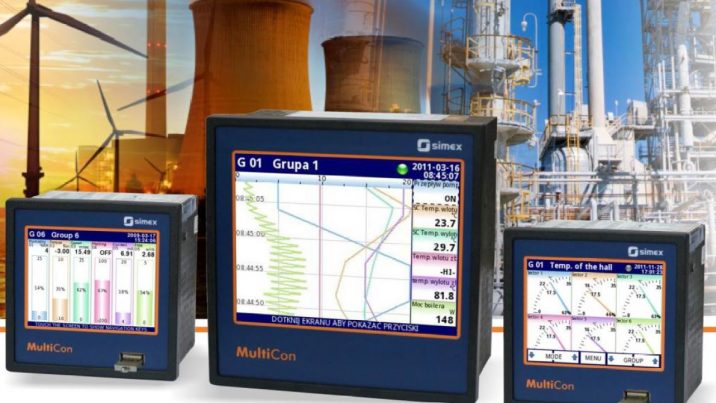 Oct
11
Posted on 11 October 2017
When automation is required in an industrial environment, turn to Simex's excellent CMC 99 with 3.5 inch touchscreen.
Together with its bigger brother the CMC-141, these versatile DIN size panel-mount units are:
meters, controllers with PID, dataloggers, HMI, SCADA-like networkable AND they'll email you  – with good or bad news depending how you have programmed them.
Click here for full details – and don't miss out on the Simex video featuring Bob.
Metrix Electronics has been working with Simex of Poland since 2008  – let us help you to a CMC 99-based solution for your next measurement and control project.