The Sefram Optical Input for TV meters 7872, 7875 and 7876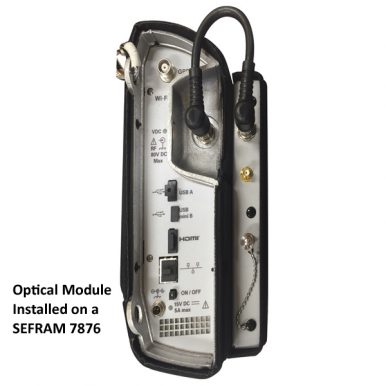 Nov
24
Posted on 24 November 2017
Optical Input is now available for TV Meters Sefram 7872, 7875 and 7876.
This new factory option allows you to,
measure optical power measurement on 3 bands
convert the optical signal (from optical LNB or from FTH cable) to an RF signal that can be measured and decoded by the TV Meter
convert the auxiliary 5GHz RF input into a signal within the TV meters band
Already have a Sefram 7872, 7875 or 7876? That's ok, this option can be retrofit (with a factory return).