Thrive at Christmas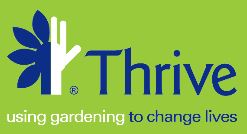 Dec
10
Posted on 10 December 2018
As a regular donator and supporter of Thrive, a local gardening charity, we are thrilled to be able to give you a brief update on what they have achieved over the past year.
Thrive uses gardening to bring about positive changes in the lives of people living with disabilities or ill health, or are isolated, disadvantaged or vulnerable.
During 2018, with the support of donations, Thrive has delivered nationally a whopping 10,000 gardening sessions, assisted 3,000 people with inquiries about Social and Therapeutic Horticulture and trained more than 500 people who attended their courses. Quite an achievement!
Our local Thrive at Reading
At Thrive Reading they have a magnificent Christmas tree donated by Notcutts Garden Centre near Oxford which the clients enjoyed decorating to help celebrate the festive period. Apparently preparations are well underway for the highlight of the year: the Christmas party!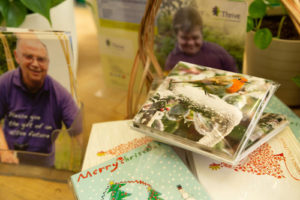 If you are interested in donating and want to help Thrive continue to help more people then it is not too late to bag yourself some splendid Thrive Christmas cards!