Generating Waveforms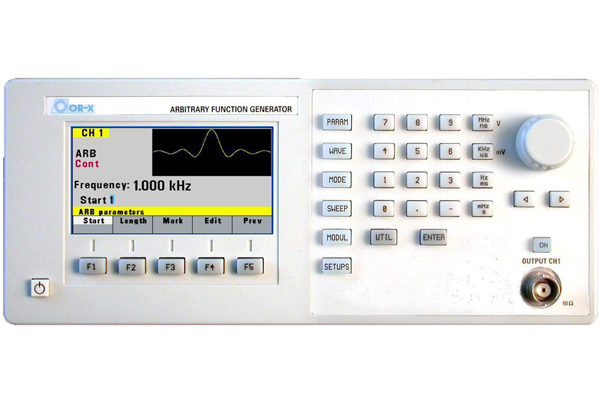 Nov
05
Posted on 05 November 2018
If you need to generate electrical waveforms an essential piece of electronic test equipment for your bench is the Analogue Waveform Generator or the more advanced Arbitrary Waveform Generator (AWG). The waveforms produced can be either repetitive or single-shot and injected into a device under test, confirming the proper operation of the device or pinpointing a fault.
Analogue Function Generators are perfect for generating waveforms especially common waveforms such as the sine wave, square wave, triangular wave and saw tooth shapes. Function generators are heavily used in the development, test and repair of electronic equipment. For example, they may be used as a signal source to test amplifiers or to introduce an error signal into a control loop.
Function generators are primarily used for working with analogue circuits, whereas related pulse generators are primarily used for working with digital circuits.
More advanced function generators are called arbitrary waveform generators (AWG). They use direct digital synthesis (DDS) techniques to generate any waveform that can be described by a table of amplitudes. Some AWG's also operate as conventional function generators and can generate standard waveforms such as sine, square, ramp, triangle, noise and pulse.
Here at Metrix we have a range of high quality devices for generating waveforms of all shapes, sizes and frequencies. Test equipment to satisfy all your waveform generating needs from BK Precision, OR-X and Sefram.