Brand: GMW
Panel Instrumentation –
Metrix Electronics is an authorised agent for the GMW range of panel meters, displays and appliance testers.
Some 200,000 analogue panel meters and 20,000 electronic measuring instruments leave the modern manufacturing facilities of Gilgen, Müller & Weigert (GMW) of Germany every year.  GMW devices are used worldwide in power plant engineering, industrial and medical laboratories as well as in airplanes, railways and ships.  GMW also produces meters formerly branded Gossen as well as the Bertram range and provides the extensive MBS range of current transformers and shunts.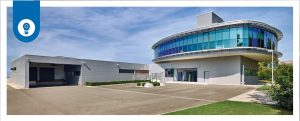 Metrix Electronics has been supplying an extensive selection of electrical and electronics instruments for laboratory and industrial applications since 1999, and our technical team, based in Hampshire UK, is always ready to help with application advice.
Showing 1–18 of 63 results