Digital Wall Mounted Meters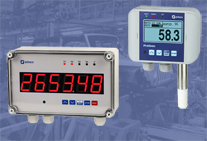 The Metrix Electronics range of digital wall mounted meters includes hard-wired indicators and controllers as well as programmable devices capable of mathematical calculations.
All these surface mount meters are fully cased with minimum IP65 rating.
FILTER below to select your application.
Metrix Electronics has been supplying an extensive selection of digital ammeters, digital voltmeters, digital temperature meters and serial displays for laboratory and industrial applications since 1999.  Our technical team, based in Hampshire UK, is always ready to help with application advice via email or phone on 01256 885940.

or

click here for panel mounted meters 
Showing 1–18 of 25 results